Why sound and lighting techs can't rely on third-party vendors for their insurance needs
At times sound and lighting techs will have to engage third parties to provide additional services but this type of engagement can expose their business to additional liabilities.
Should accidents happen, a host of issues could arise such as financial impact, reputational damage, operational disruptions, and even regulations and legislation.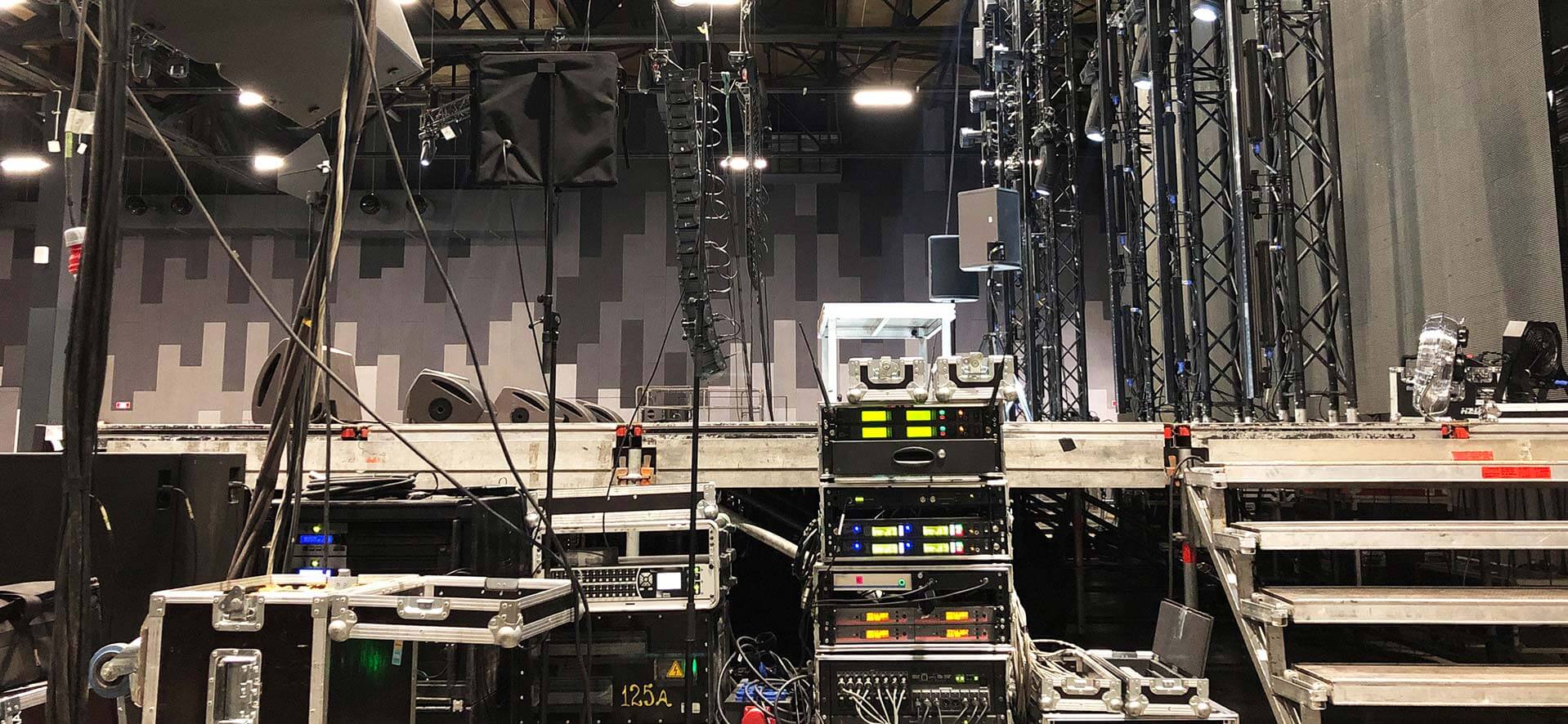 Third parties may not be covered
A successful show is dependent on so many factors. Sound and lighting techs may be using their own equipment, additional hired sound systems or lighting for special effects, contracting at large scale indoor or outdoor venues, and sometimes in multiple locations at the same time. The risk of injury, damage and equipment failure can be longer than their technical rider, and grows with every additional third party vendor that is engaged.
Even if a sound and lighting business hires third party contractors who may have their own cover in place, the business may still have vicarious exposure, and could be drawn into the claim given they contracted them in the first place. This is often referred to as contributory negligence.
Make sure adequate protection is held to cover third party business risks
In a nutshell, public liability helps to protect businesses against claims made by a third party for injury or property damage. This could help each time a sound and lighting tech works on a film production set, in a live TV studio or even at an outdoor show, that brings in an audience of 10 to 10,000.
Professional liability helps protects businesses against claims made for the advice they give to third party as a sound and lighting professional service provider.
Whether a business employs an audio engineer, technician, sound engineer, recordist, PA system operator, lighting technician or stage hand, being adequately covered helps to minimise the risk of business disruptions as a result of potential claims and litigation.
Take back control with Online Gig and Annual Cover
We offer solutions tailored to suit the insurance needs of the sound and lighting industry. That is why we have choices for sound and lighting techs starting with Gig Cover for 30 days or Annual Cover for 12 months cover. We offer public and products liability cover up to $20 million for both options, professional liability cover up to $1 million for the annual cover option, as well as protection for goods in care custody and control. Click here to compare the choices businesses have with Marsh.
Sound and lighting plays such a critical role in every show's success. It is undeniable that as a sound and lighting technology provider, your business needs to be adequately protected.
Backed by over 50 years of experience in the entertainment insurance sector, our team deeply understands this fast-paced industry and the dynamic nature of your profession.
Take control of your insurance needs and don't let your success be dependent upon your third parties. Obtain cover here in minutes with access to different options to suit your budget!
If you are looking for specific advice, call us on 1300 655 931 to discuss our range of cover.
---