There Is No Substitute For Experience
We are one of the global leading providers of entertainment industry insurance and risk solutions for both "big and small". Our experience encompasses the individual musician just starting out in the garage, right through to some of the largest event promotors and artists in the world.
Our people, the true differentiators: With over 60+ years of industry experience, the members of our team are the leading practitioners in this highly specialised and demanding class of insurance.
Click an image to find out more.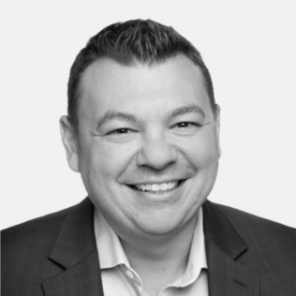 Simon Calabrese
National Manager
Entertainment & Leisure – Commercial, Consumer & Affinity
After a decade working within the entertainment and hospitality industries in various capacities, Simon joined the insurance industry in 2002, providing risk and insurance advice for clients within the entertainment and events industry.
In May 2018, Simon embarked upon a new challenge and is now the National Manager of the Entertainment & Leisure specialty business at Marsh.
Throughout his career, Simon has developed bespoke insurance solutions for some of the largest promoters, suppliers & venues in Australia, has developed industry-leading online solutions for associations and their members and continues to work closely with the industry.
As a musician himself, we believe that Simon's experience and passion for the industry will ensure that musicians, and the broader entertainment industry, will continue to have a voice and be well represented within the insurance sector.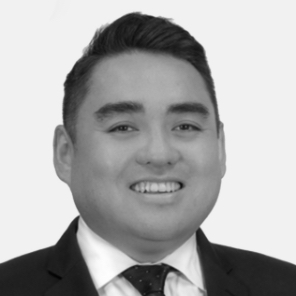 Peter Sun
Managing Principal
Entertainment & Leisure – Commercial, Consumer & Affinity
Peter has over 15 years' experience in the insurance industry with most of that time spent working in both national and multinational brokers, servicing the needs of the Entertainment industry. In 2018, Peter joined Marsh within the Entertainment and Leisure specialty to continue to drive his passion to create relevant, bespoke and entertainment industry specific risk solutions. Outside of work, Peter is an avid sports fan, loves trying new food experiences and is a proud husband and father to two young children.
Industry Qualifications:
Diploma of Financial Services (Insurance Broking)
Certificate IV in Fanancial Services – General Insurance
Senior Associate (CIP) – Australia New Zealand Institute of Insurance & Finance
Qualified Practicing Insurance Broker (QPIB) – National Insurance Brokers Association
Entertainment & Leisure Specialty:
Peter has been a recognised specialist broker within the Entertainment sector for over 10 years.
Some highlights throughout his career include risk managing some of the largest film and TV productions in the country as well as partnering with various insurers and industry associations to create cost effective online solutions for different buying groups (Photographers, Event Organisers, Sound and Lighting & Performers to name a few).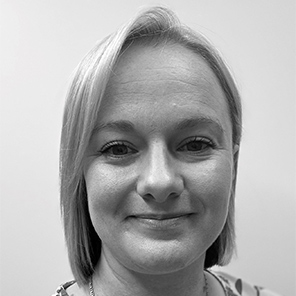 Lauren Coburn
Account Executive
Entertainment & Leisure – Commercial, Consumer & Affinity
Lauren began her career within the Marsh Musical Equipment Solutions team in 2008 and from 2011 managed both the portfolio and supporting team before transitioning to the Marsh Specialty Services Team in Adelaide where she provided advice and insurance solutions for various sporting clubs, codes and facilities Australia wide.
Lauren has extensive experience in placement of Contingency and Prize Indemnity risks and has provided solutions for a multitude of clients and colleagues in this space.
The expansion of the Entertainment & Leisure team provides Lauren with the opportunity to return focus to her passion which is providing bespoke solutions for clients across the entertainment industry specialising in Event Liability and Contingency placements.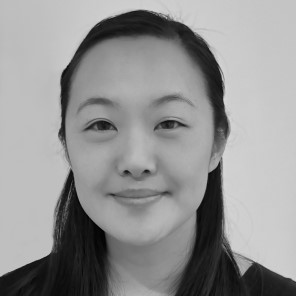 Sarah Collin
Account Executive
Entertainment & Leisure – Commercial, Consumer & Affinity
Sarah began her insurance career in the Financial Lines sector, gaining a strong understanding of Professional Indemnity and Management Liability lines of insurance. Her transition to the Entertainment and Leisure space then sparked her passion for the Film and TV industry which was further encouraged through her opportunity to locally manage a Global Adwrap insurance program for a World leading advertising agency.
Sarah's past life as a Graphic Designer and Customer Service Professional allows her to think outside the box for client solutions as well as communicate insurance lingo in an easy to understand manner for her clients. She truly enjoys building a trusting relationship with her clients through her positive attitude and industry knowledge.
Outside of work, Sarah is an arts and craft enthusiast and animal lover, with two very spoilt cats at home.
Our Partners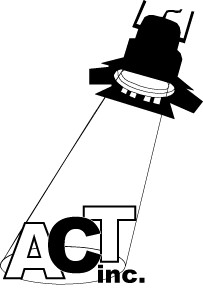 Approved Insurance Broker Find out more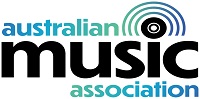 Approved Insurance Broker Find out more
Principal Risk Partner Find out more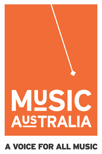 Principal Risk Partner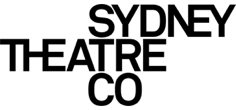 Principal Risk Partner